Book your Cruise Parking Online
CPS Locations
Southampton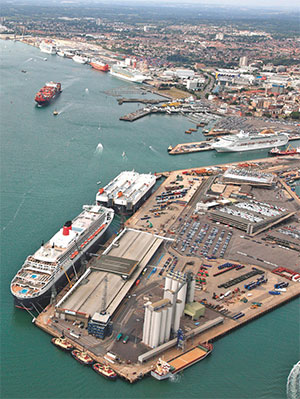 Book your cruise car parking with our private and secure on- site valet parking service in Southampton for 3 nights and above. 2-night cruises are on a self-park basis.
Upon arrival at the appropriate cruise terminal designated by your cruise operator, you will be directed to the appropriate vehicle lane by a member of port security. From here you will be met by a member of our reception staff who will book in your vehicle and carry out relevant security procedures, this includes taking photographs of your vehicle. You will be issued a barcoded receipt.
Once checked in the driver will take your vehicle to the nearby on-site secure compound. You are then able to proceed to the terminal to check-in for your cruise.
For 2-night self-park cruises, drivers are directed to the appropriate car park opposite the terminal. Disabled parking bays are available and can be requested at the time of booking.
We can also valet your car, while it is parked with us, which can be booked at the same time as reserving your cruise terminal car parking.
On return, you will be directed from the terminal to the key collection point. Please hand the receptionist your barcoded receipt and you will be issued your vehicle keys. You will be directed to the relevant area of the car park where your vehicle is located. There are marshals on hand to assist with further directions.
As an approved cruise parking provider, we can also assist if your arrival at the terminal is delayed, or with car related problems at any time via ship to shore communications whilst your car is in our care