Book your Cruise Parking Online
CPS Locations
Portsmouth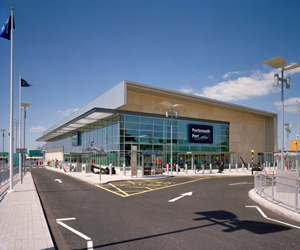 Book your cruise car parking with our private and secure on- site valet parking service in Portsmouth.
Upon arrival at the cruise terminal, you will be directed to the appropriate vehicle lane by a CPS Marshall. From here you will be met by a member of our reception staff who will book in your vehicle and carry out relevant security procedures, this includes taking photographs of your vehicle. Once you have handed over your vehicle keys you will be issued a barcoded receipt.
Once checked in the driver will take your vehicle to the nearby on-site secure multistorey carpark. You are then able to proceed to the terminal to check-in for your cruise.
On return, you will be directed from the terminal to the key collection point. Please hand the receptionist your barcoded receipt and you will be issued your vehicle keys. You will be directed to the relevant area of the car park where your vehicle is located. There are marshals on hand to assist with further directions.
Disabled parking bays are available and can be requested at the time of booking.