Book your Cruise Parking Online
CPS Locations
Liverpool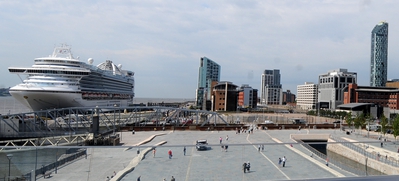 On arrival, drive directly to the Liverpool Cruise Terminal (The postcode for Satnav users is L3 1DL)
You will be directed to the baggage drop area, where your baggage will be taken from you, you will then be directed to the drop-off area where you can unload your luggage and other passengers. At this point passengers are free to remain at the terminal where refreshments are available. From the terminal you will be directed to our secure car park (L1 8JU) where you will be able park your vehicle. After parking your vehicle with us the driver and any passengers who decided to make the journey will be transferred by one of our many shuttlebuses down to the terminal where you are then able to proceed to the terminal to check-in for your cruise.
Upon returning to the Liverpool Cruise Terminal, you will be directed to the pickup point in the carpark outside the terminal where you will be greeted and directed onto the shuttlebus. There will be a baggage van standing by to take your luggage to the carpark.
For disabled drivers that are unable to make the journey by shuttle back to the terminal, we can offer a valet parking service at no extra cost. When you arrive at the terminal to off load your luggage, our CPS staff member will be available to assist. One of our helpful staff will take your car to the car park and then return the car to the terminal ready for collection.